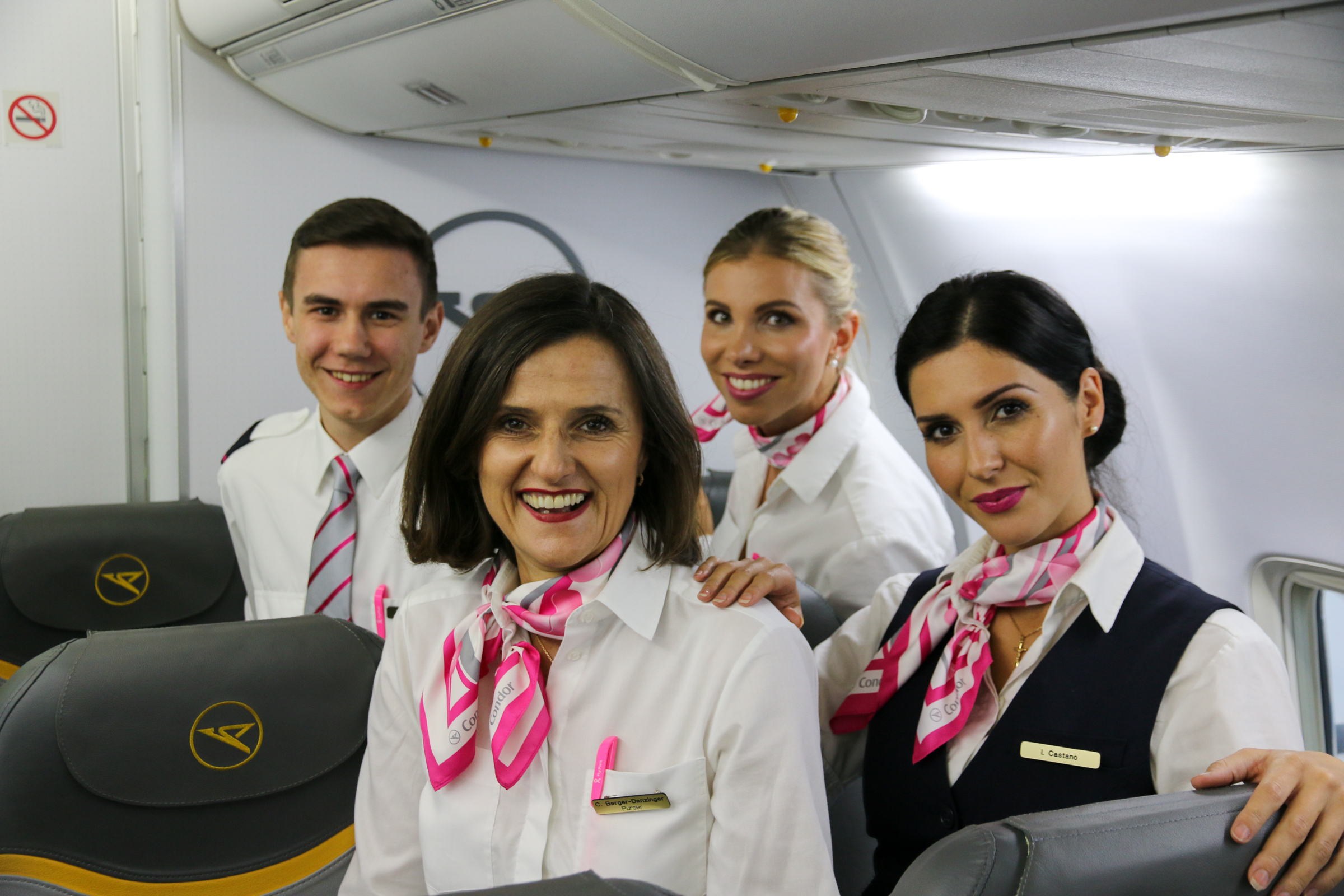 FLY PINK with Condor & Thomas Cook Airlines!
It is a great pleasure to announce that Bacher A/S is supporting the project 'FLY PINK' together with Condor & Thomas Cook Airlines.
Fly Pink is a charity campaign for breast cancer support and awareness.
This year, as supplier of uniforms for Condor Airlines and Thomas Cook Group, Bacher is proudly committed to sponsor and provide special uniform items and charity merchandise for the Fly Pink campaign.
The entire profit from this initiative goes directly to various organizations in Scandinavia, Germany and UK, and their important work within breast cancer awareness, research and support.
Look out for Thomas Cook and Condor crew when you are on the fly this October, as they will be wearing pink epaulettes, pins, pens, scarves and ties in support of the Fly Pink campaign.
If you want to know more about the Fly Pink campaign, the sponsors, or how to make a personal donation, check out www.flypink.net.
A personal thank you to Christine Berger-Danzinger and Linton Foat for great teamwork in this process.
Fly Pink
FlyPink is an initiative founded by QantasLink pilots in 2015. It supports the NBCF and organisations around the world through breast cancer awareness, early detection, and donations aimed at cancer research.

Knæk Cancer
Bacher has again supported the charity "Kick Cancer" on Saturday, October 27. Annually danish citizents and companies can donate to the fight against cancer with danish television channel TV2 promoting the show "Kick Cancer". The collected money from the show goes to cancer research, prevention and patient support within 12 different projects and themes in regards of cancer related subjects.