Bacher tailors all kinds of uniforms to people working on airlines, security companies and bank officers among many other. We are specialists in gala and dress uniforms and we are famous for our unique work on uniforms and detailed decorations.
Year after year our uniforms maintain fit and quality despite repeated use and cleaning. This is because our focus on sewing methods and our general thoroughness. Some specialized tasks, we outsource to selected suppliers who know our high standards of quality. Call us and schedule an appointment for measuring or for an initial talk about how we might supply your company with uniforms.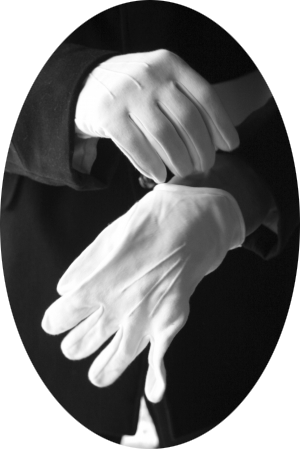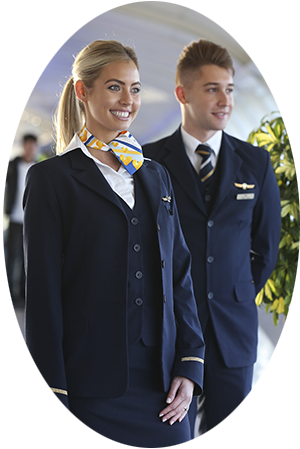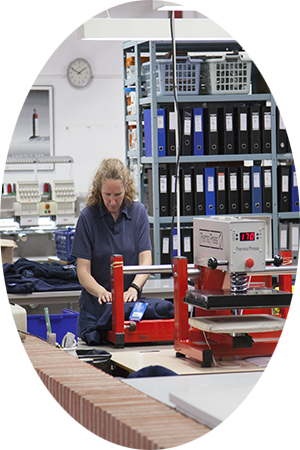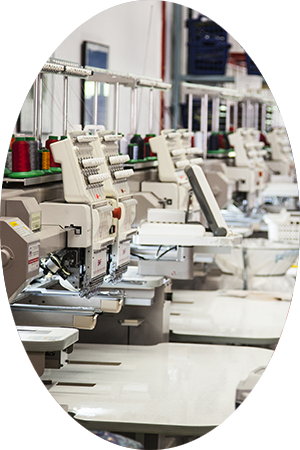 Bacher A / S is also a modern tailoring company. Among our employees we have tailors educated in all the disciplines of the tailor-made arts.
No detail is too small to get full attention, and in both measurement and fitting you will experience a care that you probably thought was out of fashion.
The final result exudes quality, perfect fit and a personality that gives a special comfort.
Bacher is a global company with customers all over the world. We are able to come to you and tailor a solution that suits your specific needs. We offer safe, competent and professional service and advice. We offer world-class integrated, global and efficient Warehousing and Transport solutions – nothing less.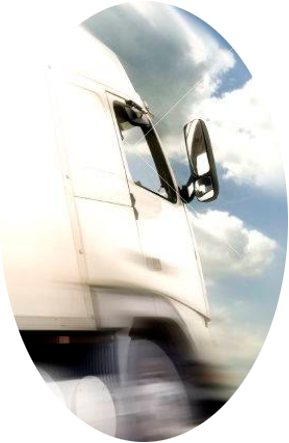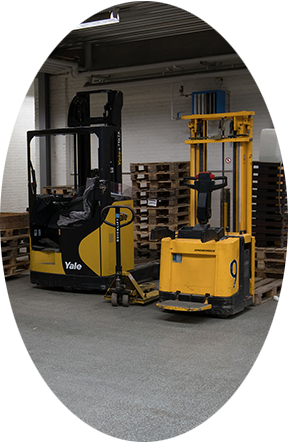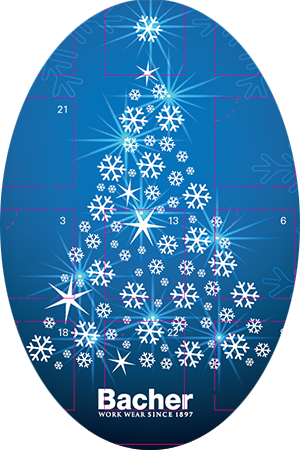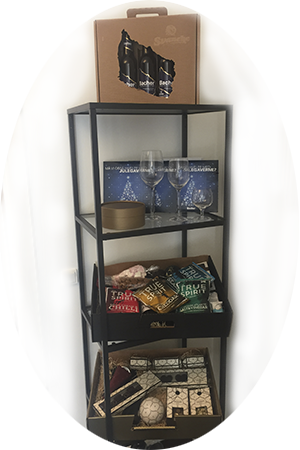 We are one of Denmark's largest suppliers of merchandise. For example if you need help finding advertisements and branding materials or you need just the right gift for the employees or the gift that stands out from the crowd and will be remembered bt your best customers – let Bacher help you. We specializes in gifts that motivates the rest of the year – all at a good price and without you having to stress about the many choices and possibilities.
Contact us and hear more if you have any wishes or just want to hear more about the many exciting possibilities.
Do you have a vision? We can help make it a reality.
ONLINE BENEFITS
Technology is developing faster than ever before, and we are constantly developing our IT profile and continuously developing our online shop and electronic platform in dialogue with our customers.
It is important for us that our customers can benefit from our solutions, and therefore we provide increased service, greater flexibility and easier access to ordering work wear and uniforms for you and your employees.
Our philosophy is that it must be easy, fast and user-friendly.
Tailored shop
All our customers get their own private and customized online shop. There are numerous possibilities for customization according to your individual needs. The result is always a shop that everyone can use, while giving a quick and easy overview of which products can be ordered.
The onbording
We always help our customers get started and provide thorough training in the shop. We review the setup with you to make sure everything is as you please.
Mobile friendly
The shop is available when it suits the individual employee best. It gives the opportunity and freedom to order when it is best suited to the busy schedule of the employees.
Fast delivery
We know how important is that you receive your work wear as soon as possible after ordering. Depending on your wishes and needs, we are also able to provide storage space if you need items with logo to always be on stock. This way we can insure that it will take no more than one business day before the goods can be shipped to you.
Personal service
Personal service is one of the pillars of our business. All customers are affiliated with a Key Account Manager. In addition, our customer service staff are also ready to answer any questions.
Focus on detail
No detail is too small to get full attention, and with us you will experience a thoroughness that you probably thought was out of fashion.
Always open
The shop is always open. This means that you can make orders in the evening if you or your employees prefer it. Then the orders are will be handled first thing in the morning to ensure fast delivery.
Monthly reports
Receive statistics on purchases automatically. Every quarter or once a month. Statistical data can also be customized. This functionality is a result of the responsiveness we offer our customers. We want you to have an optimal experience when you use your personalized online shop.
Full disclosure
A shop administrator can order goods on behalf of the employees with a few clicks. You will be provided with a full overview of the purchase history, as well as the other relevant data. It is important for us that you feel full ownership of your online shop.
Less work
Our shop is designed to make it easy and quick to order work clothes according to your needs and guidelines. That will provide you with more time to take care of what matters the most to your business!