we work · to make you work
What can 
we do

for you?

We are dressed for everything. We are making it easy to properly clothe businesses, organizations and industries to take on any kind of task and all kinds of work.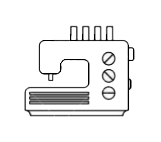 Uniforms
Bacher tailors all kinds of uniforms to people working on airlines, security companies and bank officers among many other. We are specialists in gala and dress uniforms and have on many occasions had the great joy and honor to tailor uniforms for the Danish Royal House. In addition, we offer historical uniforms and other costumes for TV, film, theater and circus.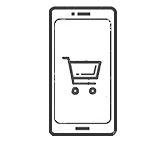 Onlineshop
All our customers get their own private and customized online shop. We focus on good service, great flexibility and easy access to ordering goods. It is convenient and easy to order work clothes!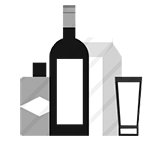 Merchandise
We are one of Denmarks largest suppliers of merchandise. If you need help finding advertisements and branding materials or you need just the gift for your employees – we can help you with it! All of this at the right price, and with you not having to worry about the extensive rage of offers and hassle with delivery and ordering. Our job is to make it easy for you.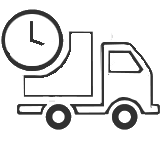 Logistik
Bacher is a global company with customers all over the world. We are able to come to you and tailor a solution that suits your specific needs. We offer safe, competent and professional service and advice. We offer world-class integrated, global and efficient Warehousing and Transport solutions – nothing less.
News
We are constantly in progress. Here we launch relevant news so you can keep up with our development and projects.
We are proud to be part of the publication of Thomas Cook Group's new uniforms. Bacher Work Wear A / S delivers the uniform for Thomas Cook Groups more than 7000 employees.
Following our acquisition of Four Danes A/S we have decided to expand our capacity and begun operations in our new global logistic headquarters.
Bacher has won the tender for Alliance+ in the entire Nordic region
Alliance+ is known for a high level of facility management, and Bacher has been the supplier for the approx. 2,000 employees in Denmark for many years.
Do you
have any 

questions?

Click on a box below that represents your business – and we'll make sure to provide further help.
As a company with up to 10 employees, you have the opportunity to have your very own onlie shop. Minor adjustments can be made, and of course we ensure that you have access to an assortment that exactly matches your employees needs.
As a company with 11-99 employees, you have the opportunity to have your very own online shop. Bacher ensures that your shop is tailored to your needs and designed so you feel "at home" when shopping. We ensure that you have access to an assortment that fits your employees – We can also specify different types of products for different employee groups – there are many possibilities.
As a company with over 100 employees, you do not have to look any further for a partner to deliver your uniform or work wear. No matter where you are in the world, we would love to have the opportunity to come to you and present why our solution is the answer to your challenges. We promise that you will not be disappointed.